One of the mainstays of my photography business is architectural/interior photography. I've captured all types of properties from renovated city row-houses to lavish resorts. But I had the honor of capturing a stylish condo in Northeast Washington DC. The home of Artist, Eric Hayes.
Digital artist and author, Eric Hayes is surrounded by his favorite art. It's everywhere: living room, bedroom, hallways, bathroom. While most of the pieces are his creation, he does have select pieces from other artists that inspire and motivate him.
Check out this very special place.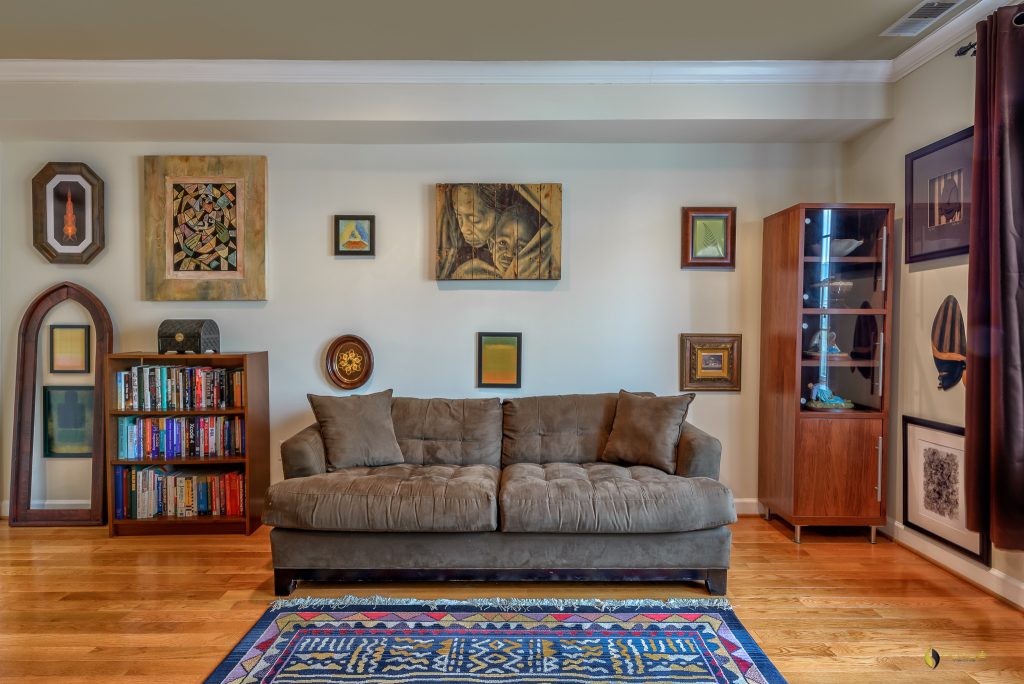 ---