Meet Brittany N. Williams
Meet actress, writer, and dancer Brittany N. Williams. We first took headshots for Brittany back in 2010 (see below).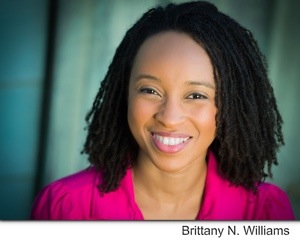 She then continued to hone her craft in jolly ole London for a few years before coming back to the states. We were so pleased when she called us to update her head shots. We chose to shoot outdoors to take advantage of a richer variety of "backgrounds". Also, utilizing both natural sunlight coupled with some fill flash, really makes for a really professional picture in which the photography does not overshadow the subject (this is not a model shot). Our earlier session with Brittany paved the way for her to land many acting jobs, and based on how the new images turned-out, we expect to see her on a big screen TV in the near future.
Check out Brittany N. Williams using the following link (Brittany N. Williams on YouTube) and experience her talent for yourself. We wish her the best of luck!!
---